Just watched an awesome video talking about 3D printing where anything that has a 3D image can be printed on demand.
My son bought it my attention and really, it's the future here now.  So many of the SciFi shows I've watched have items being replicated and appearing in front of you, most notably Star Trek and I just saw things being created right in front of my eyes.
Of course, this video is all about plastic, we aren't having food being created here but I know of a site where they are creating chocolate images in 3D.  I've got both videos below for you to enjoy.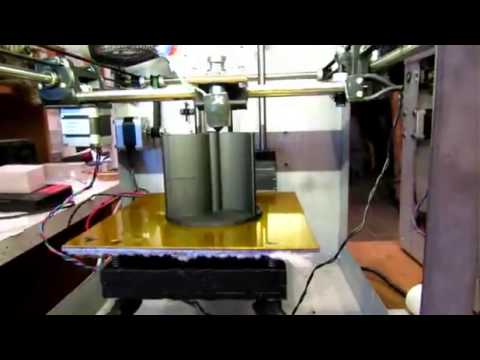 What's most amazing about 3D printing is that you can buy them on Ebay!  
The prices I saw ranged from $500 to $2500.  I know that seems like a lot, but when the original, huge mobile phones came out, they were that price to buy and more.  
I remember laser printers were in those price ranges and as you know, all these items come much cheaper now.  In fact, you get a mobile phone for the plan you have and most people never wear out a mobile phone, they upgrade every 2 years or so.  
The video above raises really interesting ideas about how anyone could build a replacement part, a store can just create a product as you walk in, you can work out a concept and get an artist to make it into a 3D image that you can just have made up.  
It also discusses how that will affect things like end of season sales and what happens to a person's copyright.  It mentions that it's possible that in the future food could be created or even human organs.  
This seems like the future but it's here now.  How exciting is this!  I love finding things I read about as a kid or an adult becoming reality.  
A replicator (as it was called in Star Trek) is now here as a 3D printer.  Mobile Phones and Tablets are the communicators and information devices written about and shown on books and tv shows for years are all here now and there is more to come.  
I still want a flying car and a jetpak to 'fly to work' with but who knows, they might be on their way.  Who would have ever thought we could have 3D printers available in every home and it could be happening soon as prices are going to drop.  
Below is the 3D Chocolate Printing video.  There is a great video showing how to create images in chocolate.  Who can't love chocolate in 3D printed out in your own home.  I don't think we are close to having it in our home, but how fantastic would it be to create an idea and have it made in chocolate to give to someone you love.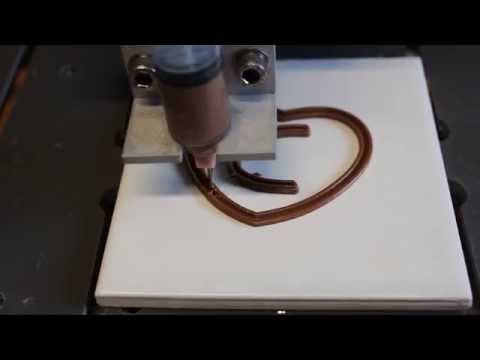 3D printing is now the present and no longer the future.  
Is there anything you've ever read or watched and wanted it to be real, to have it happen?
Let me know if you have.
I would also love it if you shared this post if you enjoyed it and I would really love to read your comments about what you want to become real.
Thanks for reading and talk to you again soon.
Tania Shipman
{ 0 comments }